Supply Chain Assistant at Danish Refugee Council (DRC)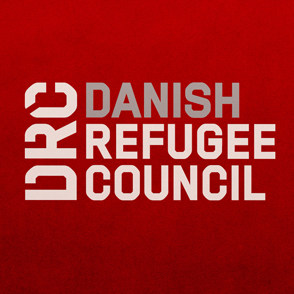 Danish Refugee Council (DRC) is a Danish international non-governmental organisation, which promotes and supports durable solutions to the problems faced by refugees and internally displaced people all over the world. DRC is present in more than 30 conflict territories around the world assisting displaced people with shelter, food, income-generating activities, and a wide range of other assistance. It is of utmost importance for DRC to work in compliance with the DRC Accountability and Quality Management system and national legislations. Smooth, reliable and effective operational systems are preconditions for DRC to maintain its position as a trustworthy and reliable partner for our donors and an accountable organisation towards our beneficiaries.
We are recruiting to fill the position below:
Job Title: Supply Chain Assistant
Location: Michika, Adamawa
Contract Type: National contract
Availability: ASAP
The Position
Provide support to supply chain colleagues to ensure smooth, safe and efficient operation of supply chain activities in accordance with the Operations Handbook and Program Manual with adherence to the donor guidelines.
The main duties and responsibilities will include but not limited to
Procurement:
Coordinate with Supply Chain Manager, Team Leader and the team to make sure:
To make sure trackers and make sure they are updated on regular bases.
Archiving system, both soft copies and hard copies of documents as per procedure.
Participate in the evaluation of bids and proposals and make sure the bids evaluation report, technical evaluation, minutes of negotiations and negotiated contract in the selection of consultants contain all the facts and information required to justify the recommendations made in the report.
Constantly search the market for new suppliers that may provide better service or value for money for DRC.
Ensure the non-winning suppliers receive notification from DRC about the status of their bids
Participate in the joint verification of procured goods, services and works and to ascertain the conformity of the item to Technical Specifications and Quantities.
Support with other daily activities.
Warehousing:
Coordinate with Supply Chain Manager and the team to make sure:
Follow up with relevant Storekeepers to get updated weekly and monthly stock reports.
Archiving of Warehouse documents both hard copies and soft copies.
Explain and discrepancies of stock reports to management and archive it.
Dispose of items as per DRC procedure and government regulations.
Initiate sporadic physical stock counts in collaboration with programme staff.
Ensure quality of goods received are in alignment with specifications in purchase request in collaboration with relevant technical programme staff.
Assets / Inventory:
Coordinate with Supply Chain Manager and the team to make sure:
All Assets and General programme equipment are received, registered, tagged and updated as per DRC procedure.
Inventory check on Assets and GPEs as per DRC procure monthly, bi-annually, and annually in all Adamawa DRC bases.
Work closely with supply chain manager, relevant logistics staff to make sure Assets and GPEs inventory database are updated accordingly to DRC operational handbook.
Archive of Assets and GPE documents both hard copies and soft copies.
Fleet:
With Coordination with Supply Chain Manager and Fleet team to make sure fleet system is in place, and:
DRC Fleet Operational Handbook is in place, explained and followed.
DRC vehicles are registered, tagged, tracked, and maintained.
DRC generators are registered, tagged, tracked, and maintained.
Follow up on fuel consumption reports and make sure they are within the acceptable frame.
Facilities:
Follow up and make sure facilities requests are processed:
Receive Maintenance Facilitates requests from staff at both office and guest houses and make sure they are followed, maintained on timely manner with Facilities officer.
Track all requests.
Study and analyze all requests and advise management on best way forward.
Capacity Building:
In consultation with Supply Chain Manager, plan and manage the capacity building of all staff, in addition to providing support to programme staff on relevant procedures and processes.
The responsibilities listed in the JD are not exhaustive and may be readjusted according to operational needs but will remain in line with the overall purpose of the role.
To be successful in this role, the candidate is expected to be honest, strongly motivated and display a high standard of integrity in humanitarian work, disciplined and team-oriented
Essential Requirements
At least 2 years' experience in supply chain management.
Experience of building and developing the capacity of supply chain staff through the use of training, performance management frameworks and development plans
Excellent computer skills in MS Word & Excel
Experience in ERP System.
Knowledge & experience of dealing with service providers and contractors' management.
Desirable:
Flexible & willing to work in a remote setting & to travel to other field locations.
Experience with standard procurement procedures and documentation.
Experience with auto mechanics or electrical installations.
Experience working in an (I)NGO
Experience with construction and site project management.
Salary and Conditions
In accordance with Danish Refugee Council's Terms of Employment;
The income will be subject to statutory deductions as per applicable Nigeria laws. The employee is responsible for the tax returns.
How to Apply
Interested and qualified candidates should:
Click here to apply
Improtant Information and Notice
CV and Cover Letter indicating and explaining the suitability to the position applied.
Provide contact details (name, position, email address and tel. no.) of 3 professional non-related references, whereas 1 must be for the latest employer. Please do not attach any written recommendations.
Applications should be addressed to: "Recruitment Manager".
Applications sent/received after the deadline will not be considered.
DRC-DDG Nigeria does not charge any fees for recruitment and does not use any employment mediator.
Only motivated applications that address the stipulated duties and meet the required qualifications, sent together with a CV, will be considered. CV-only applications will not be considered
The position is for Nigerian nationals only.
Due to the urgency of the position, applications will be reviewed on a rolling basis and the post may be filled before the deadline.
Only short-listed applicants will be invited for written test and oral interview
Application Deadline  1st September, 2021.